SAVE THE DATE FOR NEXT YEAR:
SEPTEMBER 13
&

14, 2024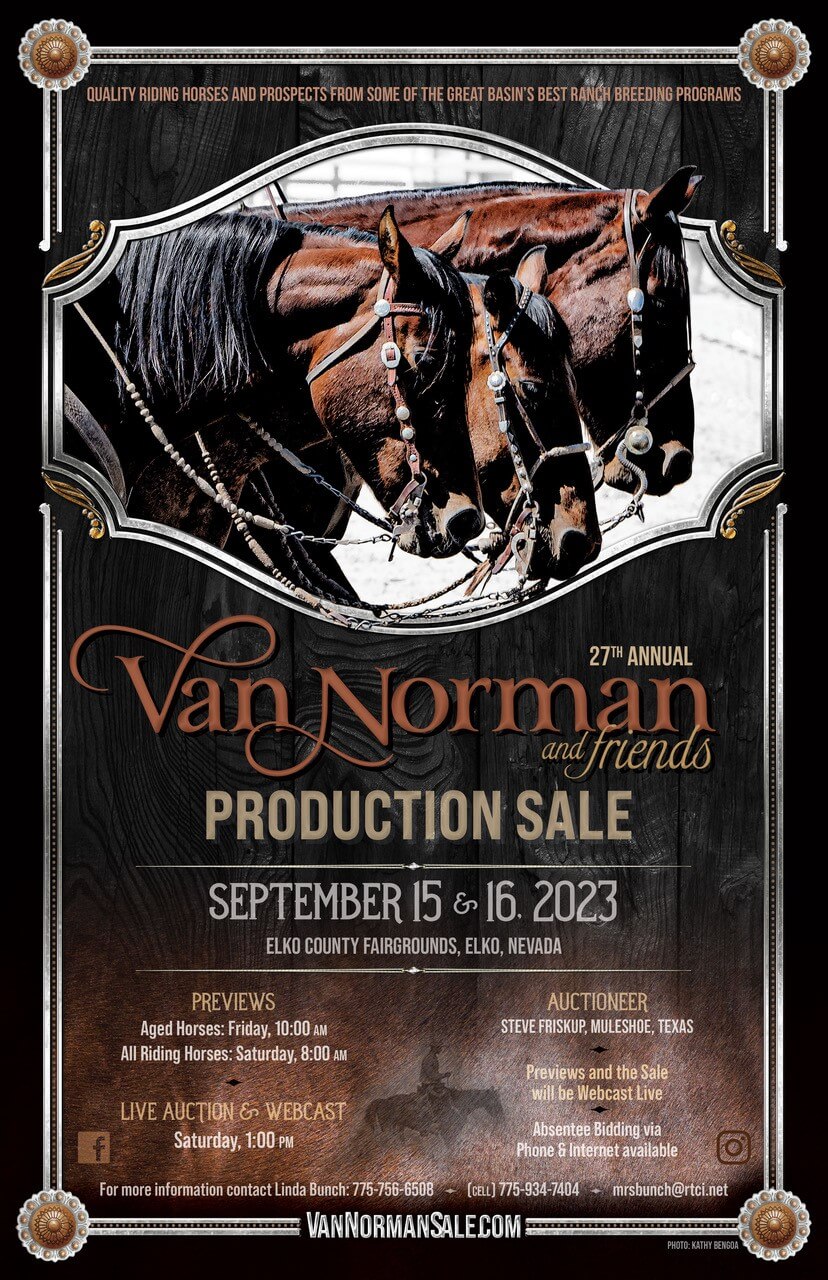 Our Latest Facebook Posts:
𝗪𝗵𝗮𝘁 𝗱𝗼𝗲𝘀 "𝗿𝗶𝗱𝗲 𝗳𝗼𝗿 𝘁𝗵𝗲 𝗯𝗿𝗮𝗻𝗱" 𝗺𝗲𝗮𝗻?
In contemporary usage, the phrase "riding for the brand" is often applied to a situation where someone is loyal to a team, company or organization.
But the phrase, unsurprisingly, has roots in the cowboy culture of the American West. It refers to the unwavering loyalty and commitment cowboys had to their ranches or outfits. Cowboys were expected to work hard, protect the ranch's assets and uphold the ranch's reputation.
In ranching circles, "riding for the brand" is a calling of high order. It means more than just doing your job; it means taking pride in your work, being willing to go the extra mile and never giving up, even when faced with adversity.
In the words of Red Steagall, from his poem "Ride for the Brand:"
𝗦𝗼𝗻, 𝗮 𝗺𝗮𝗻'𝘀 𝗯𝗿𝗮𝗻𝗱 𝗶𝘀 𝗵𝗶𝘀 𝗼𝘄𝗻 𝘀𝗽𝗲𝗰𝗶𝗮𝗹 𝗺𝗮𝗿𝗸 𝘁𝗵𝗮𝘁 𝘀𝗮𝘆𝘀 𝘁𝗵𝗶𝘀 𝗶𝘀 𝗺𝗶𝗻𝗲, 𝗹𝗲𝗮𝘃𝗲 𝗶𝘁 𝗮𝗹𝗼𝗻𝗲. 𝗬𝗼𝘂 𝗵𝗶𝗿𝗲 𝗼𝘂𝘁 𝘁𝗼 𝗮 𝗺𝗮𝗻, 𝗿𝗶𝗱𝗲 𝗳𝗼𝗿 𝗵𝗶𝘀 𝗯𝗿𝗮𝗻𝗱, 𝗮𝗻𝗱 𝗽𝗿𝗼𝘁𝗲𝗰𝘁 𝗶𝘁 𝗹𝗶𝗸𝗲 𝗶𝘁 𝘄𝗮𝘀 𝘆𝗼𝘂𝗿 𝗼𝘄𝗻.
𝘗𝘩𝘰𝘵𝘰: "𝘚𝘱𝘳𝘪𝘯𝘨 𝘣𝘳𝘢𝘯𝘥𝘪𝘯𝘨 𝘵𝘪𝘮𝘦 𝘢𝘵 𝘵𝘩𝘦 𝘗𝘪𝘵𝘤𝘩𝘧𝘰𝘳𝘬 𝘙𝘢𝘯𝘤𝘩," 1947. 𝘍𝘰𝘳𝘵 𝘞𝘰𝘳𝘵𝘩 𝘚𝘵𝘢𝘳-𝘛𝘦𝘭𝘦𝘨𝘳𝘢𝘮 𝘊𝘰𝘭𝘭𝘦𝘤𝘵𝘪𝘰𝘯, 𝘜𝘯𝘪𝘷𝘦𝘳𝘴𝘪𝘵𝘺 𝘰𝘧 𝘛𝘦𝘹𝘢𝘴 𝘢𝘵 𝘈𝘳𝘭𝘪𝘯𝘨𝘵𝘰𝘯 𝘓𝘪𝘣𝘳𝘢𝘳𝘪𝘦𝘴
...

See More

See Less